Microsoft's Cortana powered Harman Kardon smart speaker is called the Invoke?
1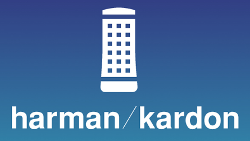 One of the most innovative new products of the last few years has been the Amazon Echo. This is a smart speaker that features cloud based personal assistant Alexa. The Echo led Google to come up with Google Home, which features Google Assistant inside. Last year, we told you that
Microsoft was going to make its own smart speaker that would come with Cortana playing the role of virtual assistant
. A Harman Kardon speaker will bring outstanding sound quality to the device.
Two months ago,
the product received its Wi-Fi Alliance certification
, and now we might have a name for the smart speaker. The device will be called the
Harman Kardon Invoke
, or the HK Invoke according to information that was published today. Another new piece of news involves Skype integration with the Invoke. With the Microsoft owned messaging app on board, users will be able to invoke the name of a friend or family member (see what we did there?) and have a phone conversation with that person right from the smart speaker. This is something that Google Home and Amazon Echo do not offer at the moment. In addition, Invoke will play music from third party apps including Microsoft's own Groove Music.
Like the Amazon Echo, activating the HK Invoke will set off a colorful ring at the top of the unit. This way, users have a visual clue to let them know that the device is listening, and is awaiting a verbal command.
With a Harman Kardon speaker and the Skype integration, Microsoft will probably price the Invoke at a premium to the Google Home and Amazon Echo. Still, that isn't too bad for Microsoft. In a competitive market you can price yourself as the cheapest option and do great. You can also price yourself as the high-end unit and still do well. The worst place to be in this scenario is in the middle since the public won't be able to tell where your product belongs from the pricing. And that means that Microsoft's smart speaker will probably shake things up once it launches, most likely later this year.
source:
MSPoweruser