Pixel users can now take selfies with Pikachu and three other Pokemon
3
The Google Pixel line uses Augmented Reality with its Playground feature to allow you to include what it calls Playmoji to appear in your photos and videos. These are AR stickers that are designed to interact with the user and each other. If you shoot a selfie with a Playmoji, it will respond to a smile. Recently, Google added an Avengers: Engame pack that includes the characters from the Marvel universe that were in the film.
Spotted by 9to5Google
, today Pixel owners received a new pack of AR stickers that feature the stars of the upcoming
Detective Pikachu
movie. As you might expect, the four characters added are all Pokemon and include Pikachu, Charizard, Jigglypuff and Mr. Mime. To install the new pack, Pixel users need to open the camera app, tap on More, then Playground. Click on the sticker icon on the bottom and hit the green install button. Once loaded on the phone, users can snap photos and selfies and take videos with each Pokemon individually, with all of them together, and any other combination in between. The
Detective Pikachu
movie, which stars Ryan Reynolds, opens in the U.S. on May 10th
Other promotional Playmoji AR stickers available (besides
Detective Pikachu
and
Avengers: Endgame
) feature Childish Gambino,
Star Wars: The Last Jedi
, and Netflix hit
Stranger Things
. And the new
Detective Pikachu
pack will soon be coming to select Motorola and LG handsets with an AR Stickers mode in the camera app. The
LG G7 ThinQ
already has this mode in its camera app, and Motorola said earlier this year that it would offer it for the
Moto Z3
and
Moto Z3 Play
.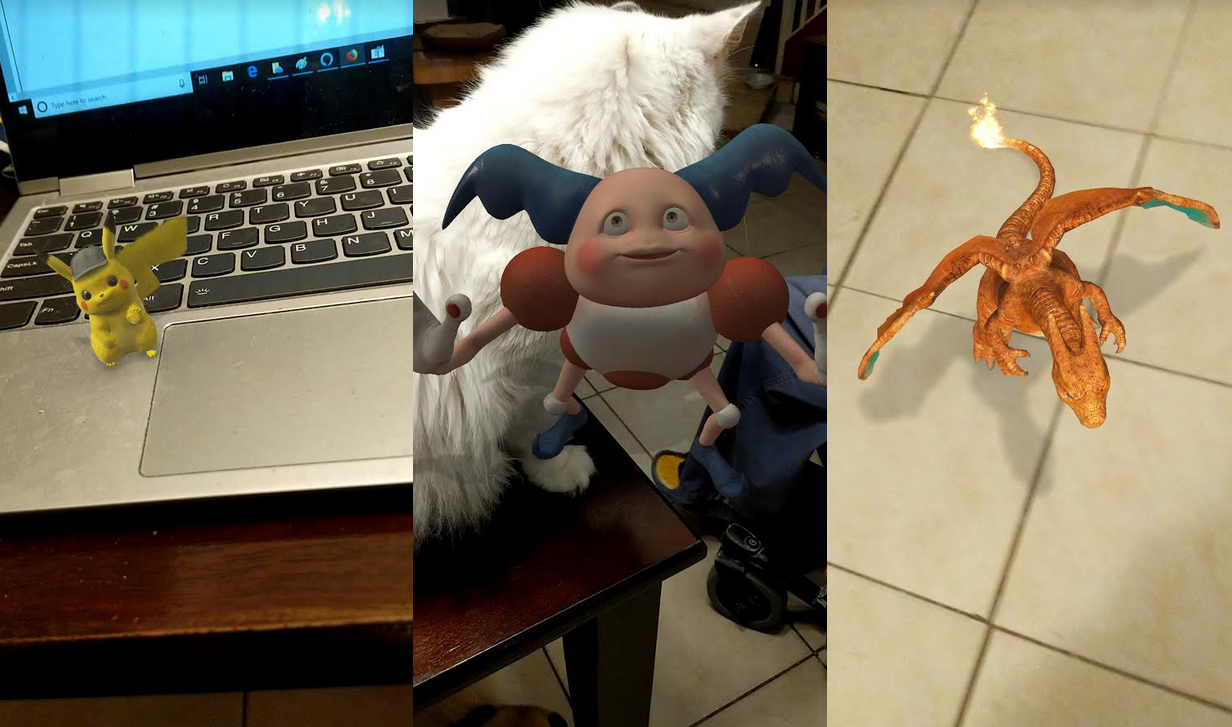 Detective Pikachu Playmoji are now available for Pixel users