Deal: Get a refurbished Samsung Galaxy S9 or S9+ for as low as $350
1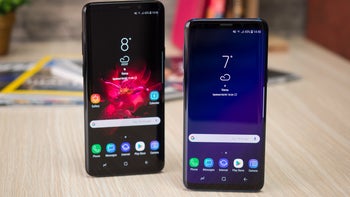 Samsung's last year Galaxy S flagships are still solid top-tier phones by today's standards, but their priced have dropped considerably. The
Galaxy S9
can be had for around $600 outright, while the
Galaxy S9+
costs just $100 more. Of course, Samsung is running promotions on all its flagships smartphones, so you can get them cheaper almost all the time.
However, if you can't afford to pay so much for a high-end Android smartphone and you don't want to commit to a long term contract, one of the best alternatives would be to buy a refurbished unit.
The Galaxy S9 can go as low as $350, while the Galaxy S9+ often sells for less than $400 in refurbished condition. Both phones are now available at
DailySteals
for $350 and $380, respectively, and they come with warranty.
The problem is the deals include 30-day warranty, but you can buy a 1-year extended warranty for $75 just to be safe. Apparently, the phones come unlocked (GSM + CDMA), in grade A refurbished condition, but they are shipped in bulk packaging. Also, they're available in three different colors: Midgnight Black, Coral Blue, and Lilac Purple.