Deal: refurbished Amazon Fire HD 6 now available at a massive 47% discount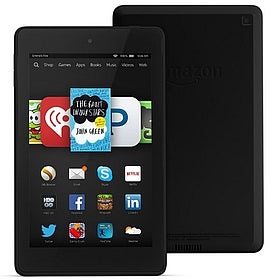 If you're looking for a decent tablet but are on a very strict budget, make sure to check out Amazon's latest deal on the Fire HD 6 Tablet. Usually priced at $85, the Fire HD 6 is currently offered at just $45.

The deal is good for a refurbished unit that's been tested and validated by Amazon itself. At a price of $45, the Amazon Fire HD 6 is offered at a 47% discount. Overall, this is a very good deal on a tablet that will definitely suffice for basic tasks. Just note that the deal ends this Wednesday, meaning that you only have a few days to take advantage of it.

To take advantage of this deal, make sure to use special code IDG11 at checkout. The tablet is priced at $55.59 at the moment, but the price will drop to $45 once you enter the code. Unfortunately, only the Black version of the slab is available at this discounted price.
The Amazon Fire HD 6 includes a 6-inch display running at a resolution of 800 by 1280 pixels. These numbers are good enough for a 252PPI (
pixel
per inch) density at an aspect ratio of 16:10. Other raw specs include a SoC with two 1.2GHz CPU cores and two additional 1.5GHz cores, 1GB of RAM, and 8GB of non-expandable integrated storage.
In the camera department, the Amazon Fire HD 6 comes with a 2MP primary camera on the back as well as a secondary VGA sensor on the front. It suffices to say that these two cameras are only good enough for capturing the occasional moment. If you're planning to become an Instagram sensation overnight this is not the device for you!

If need be mentioned, the Fire HD 6 runs on Amazon's proprietary implementation of Android. If you're an Amazon Prime user and already have access to the retailer's amazing video library, this is definitely a purchase worth considering.

What do you guys think? Can you ask for more tablet at $45?