Deal alert: get four of Fitbit's fitness trackers at a reduced price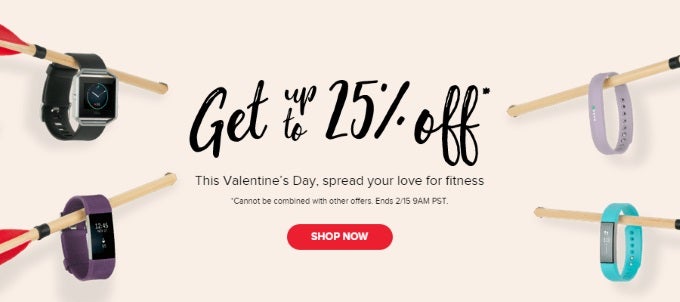 If you're one of the people who just realized tomorrow is Valentine's Day, and you desperately need to find a gift for your significant other, Fitbit, the maker of some of the most popular fitness trackers out there, has got you covered. The company has discounted four of its devices just ahead of the most romantic day of the year, so if you're in need of a good tracker, act fast!
The discounted devices are the following: Fitbit Charge 2 ($129, regular price $149), Fitbit Blaze ($149, regular price $199), Fitbit Alta ($99, regular price $129), and Fitbit Flex 2 ($79, regular price $99). The Charge 2 was featured on our list of best fitness trackers of 2017 due to its large amount of features and good-looking design, but all four of the devices offer the high quality Fitbit is known for. If you're not sure whether a fitness tracker is the best gift for your sweetheart, check out our
Valentine's Day tech gift guide
for a few good suggestions.