Deal: ZTE Axon Pro 32GB on sale for just $180 at Newegg
3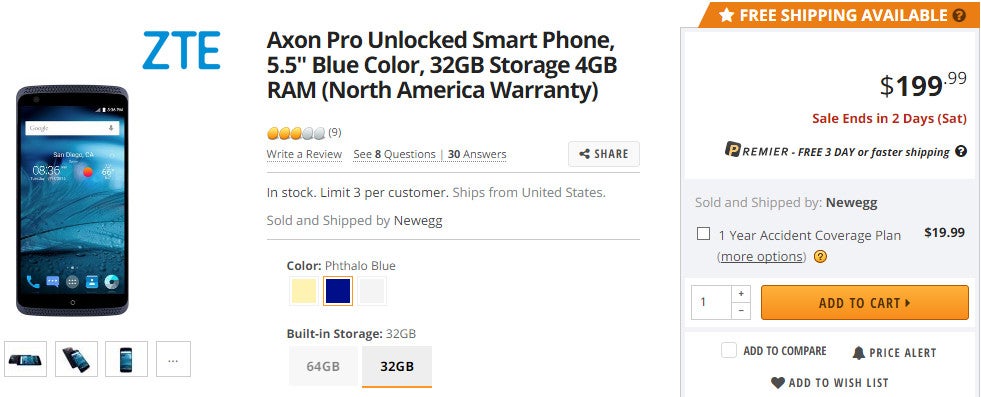 Once ZTE's flagship smartphone, the
Axon Pro
is now on sale at Newegg for under $200.
It's the second time
in two months that the Axon Pro is on sale in the United States, but this time the phone has been heavily discounted.
Usually, the Axon Pro sells in the U.S. for around $400 outright, but Amazon and Newegg are running promotions on the smartphone. However, Amazon offers the smartphone for $199.98, while Newegg gives customers the chance to buy the Axon Pro for just $179.99.
Although the price on Newegg's online store indicates the
ZTE Axon Pro 32GB
is available for purchase for $199.99, you can use the promo code "
EMCSRGRC3
" to bring the phone to a lower $179.99 price.
Keep in mind that while you'll be buying the unlocked version, the smartphone will not work on CDMA networks such as Verizon, Sprint, and U.S. Cellular. Still, you can use it in on any GSM networks like AT&T, T-Mobile, MetroPCS, Cricket, and others.
It's worth noting Newegg throws in free shipping as well, but you'll have to hurry if you want to take advantage of the offer since the promotion ends on Saturday.