Deal: Unlocked dual SIM Samsung Galaxy S8 drops to $570 ($155 off)
2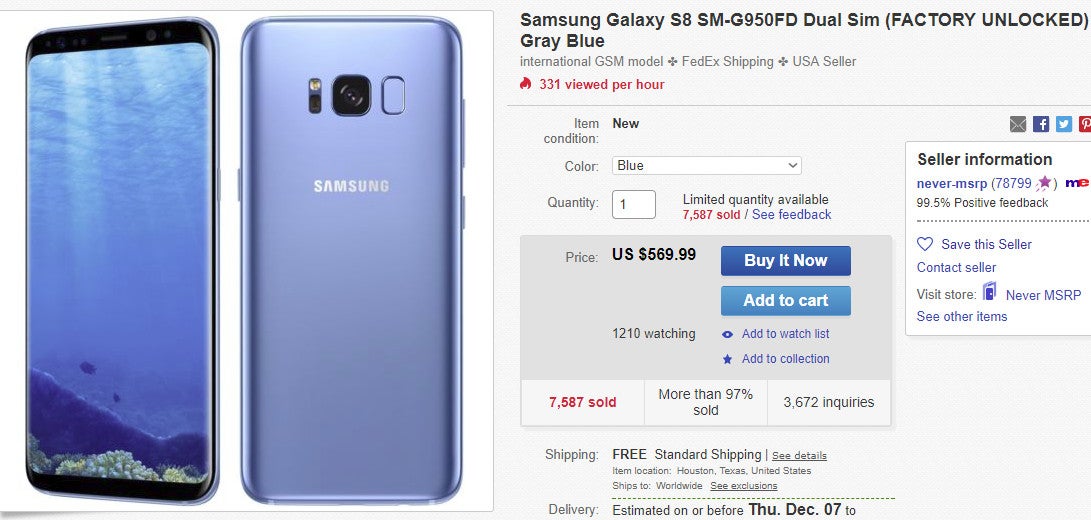 Samsung's Galaxy S8
continues to sell well more than six months after its debut on the market. The phone's price has dropped considerably lately, which is another reason that people are tempted to buy it.
Customers who've been waiting for a good deal on the Galaxy S8 might want to check out the latest offering coming from an eBay seller. Perhaps you've seen the smartphone
selling for the same price
, but the deal is still newsworthy if you haven't yet bought the Galaxy S8.
So, it looks like the unlocked, dual-SIM
Galaxy S8
is now available for purchase on eBay for just $570, which means you'll be saving $155 when you buy it. The smartphone is available in Blue and Gold colors, as Silver, Black and Gray are now out of stock.
If you order one from the United States, you'll be getting free shipping as well. Keep in mind that while the phone isn't region locked, it will not work with CDMA carriers like Sprint and Verizon, but you should have any issues with AT&T and T-Mobile.