Deal: Unlocked Moto G6 price drops to just $30 at Best Buy (carrier activation required)
1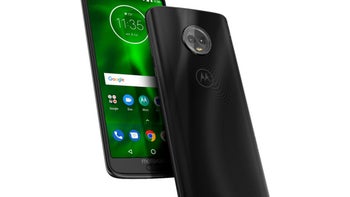 The
Moto G6
, Motorola's last year budget-friendly smartphone is on sale once again at Best Buy. In fact, Motorola's smartphones are always on sale in the US, but some of the best deals out there require carrier activation.
When the Moto G6 made its debut in the US, it was priced to sell for $250, but no one sells it for that much these days. The question is: how much are you willing to spend for a Moto G6? How about $30?
For a limited time, you can grab a Moto G6 for just $30, but you'll have to add a new line or new account with Sprint. If you're already a Sprint customer who wishes to upgrade, you can buy the Moto G6 for just $60.
If your favorite carrier is AT&T or Verizon, you can still get a decent
Moto G6
deal. The smartphone costs just $110, but you'll have to activate with either of the two network operators. Keep in mind that the deal is only available for the 32GB model, the 64GB Moto G6 is much more expensive ($170 with activation today).