Deal: Sony's best premium noise-canceling headphones get another price drop
1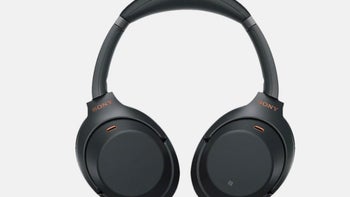 The
WH-1000XM3
are most likely Sony's epitome of quality when it comes to audio technology. The noise-canceling wireless headphones are quite expensive, but they are well worth the money if you're looking for a high-quality product.
Not only for those reasons, US retailers are dropping the price of Sony's WH-1000XM3 quite often, so you don't have to pay the full $350 price, just wait for deal to pop up. More often than not, you can
get the headphones for $270-$280
, but even saving a little bit less is a good thing.
The most recent deal on the Sony WH-1000XM3 headphones comes from Drop, which lowers the price to just $290. Also, free shipping in available in the United States, so it's a pretty good deal which will end in about 3 days from now. Make sure to choose your preferred color between black and silver at checkout.
The WH-1000XM3 embed a unique APO (Atmospheric Pressure Optimizing) technology that's suppose to deliver optimal sound at high altitudes, thus making the headphones perfect for when you're flying. Moreover, thanks to another piece of technology included in the headphones, LDAC, which sends more data than standard Bluetooth, the WH-1000XM3 offer great clarity.
Of course, Sony's digital noise-canceling technology is one of the headphones' selling points, as well as the long 30-hours battery life.