Deal: Save $75 on Fossil's newest Wear OS smartwatches
0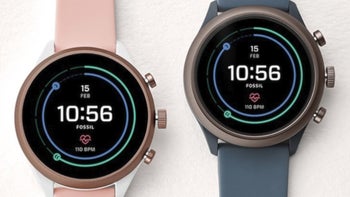 Fossil launched a bunch of new smartwatches in the last couple of years, which means the company had some success making selling them. The latest Fossil smartwatches include top-of-the-line chipsets, premium features and more than decent prices.
The latest
Fossil Sport
and Gen 4 smartwatches are usually available for purchase for as low as $275, but they are well worth the money considering they pack some of the latest hardware and software that you would include in a wearable device.
Well, it looks like Fossil is making it even harder to skip its Wear OS smartwatches by offering major discounts on most of its newest wearable devices. Its entire Sport and Gen 4 lineups of smartwatches are now $75 off, except those models that cost more than $275, which don't seem to be included in the sale.
However, you can shave 25% on any other smartwatch that isn't discounted by applying the promotional code
YAY25
at checkout. It's worth mentioning that the promotion is running from April 28 through May 5 and it's only available in the US and Canada, both online and at retail stores located in these countries.