Deal: Save $200 on the Apple iPhone X at Walmart
1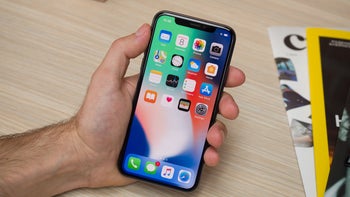 Walmart wants to sell you a brand new
Apple iPhone X
assuming you can afford its upfront price. Make no mistake, even though Apple's last year flagship is on sale, you'll still have to pay the equivalent of an Android top-tier phone.
But let's not mix apples and oranges; it's pretty clear that if you're hunting for an iPhone X, you have no love for Android devices. Anyway, as the title says, Apple's
iPhone X
is now $200 off at Walmart, but there are a couple of things that you should be aware of.
First off, this is a Straight Talk device that comes bundled with $45 airtime plan. This is a no-contract 30-day plan that includes unlimited talk, text, and data. However, you'll only benefit from 4G LTE speeds the first 25GB of data, then the plan will revert to 2G speeds.
Walmart usually sells the Straight Talk iPhone X for $944, but now it's just $744. Besides saving $200 on the device, you'll also get the first month of Straight Talk's $45 airtime plan for free, a pretty good deal if you ask us.