Deal: Save a whooping $180 on the unlocked Samsung Galaxy S10+
0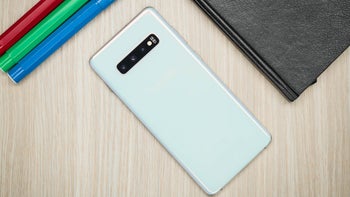 We know it's April 1, but rest assured that this isn't a prank at all. Just ready your wallets if you plan to go shopping and keep reading for one of the best deals on Samsung's most expensive
Galaxy S10
smartphone.
Introduced in the United States last month, the
Galaxy S10
and both its siblings,
Galaxy S10e
and S10+, received quite a few discounts, but most of the deals require customers to sign up for a long-term contract with one of the four major carriers in the country.
However, the following deal doesn't have any strings attached, which means that you're only limited by your budget.
Samsung Galaxy S10+
, on the most exciting smartphones launched this year, is now on sale on eBay for $180 off.
Although the smartphone usually sells for around $1,000 outright, you can now buy the unlocked version for just $820. The only downsides are the fact that it's only available in White and that the phone is not compatible with CDMA networks like Sprint and Verizon.
On the bright side, you don't have to pay any shipping fees and there's no contract involved. The deal seems to be available until the end of the day, but even if the seller will extend the availability of the promotion, we don't think it will last longer than that since 93% of the stock has already been sold.