Deal: Save up to $175 on Apple Watch Series 3 at Best Buy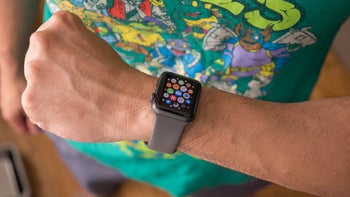 Amazon, Best Buy, B&H and other US retailers regularly offer big discounts on the
Apple Watch Series 3
, so it's rather easy these days to get a good deal on the smartwatch. Although you'll be able to find the Apple Watch Series 3 on sale at least a few more months, once Apple launches a new generation many retailers will want to get rid of the older models to make room for the ones.
The good news is Best Buy now offers great discounts on the Apple Watch Series 3, so if you're looking for a wearable device, you should definitely check out this week's sale. As the title says, you can save up to $175 when you purchase the Apple Watch Series 3 from Best Buy, and from what we noticed it's not the most expensive model that gets the biggest discount.
It's also worth mentioning that the minimum amount you can save when you buy an Apple Watch Series 3 is $100, a pretty good deal if you ask us. Each smartwatch included in the sale comes with free Apple Music for 3 months, but only new subscribers may benefit from this offer.
All Apple Watch Series 3 on sale at Best Buy are brand new and come with US warranty. Also, if you don't like to shop online, you can choose to pick it up from the nearest store (if available).
Check out the Apple Watch Series 3 deals here