Deal: Save $100 on the 64 GB Moto X Pure Edition
4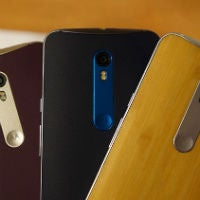 The
Moto X Pure Edition
continues to fly the flag for Motorola's broad inventory of great smartphones. Rolled out last year, the Pure Edition of the Moto X is rich with features and boasts high-end specs, all for a very reasonable asking price. The device has been subject of many a deal in recent times, and Best Buy has joined in the fun with a tidy saving on the 64 GB version.

Like the majority of Motorola's handsets, the Moto X Pure is expandable by means of its microSD slot. This, to some degree, means that the amount of internal storage is not critically important, particularly with the Adoptable Storage feature of the latest Android Marshmallow. With that said, many prefer to have a sizeable chunk of internal memory to play around with, and if you'd count yourself as part of this demographic, the 64 GB Moto X Pure is down to just $399.99 at Best Buy.

Not only is this a full hundred bucks off the regular price, but you get free shipping as well. Sure, you don't get all of the lovely accessories included with the previous Moto X Pure Edition deal. Nevertheless, you get an awful lot of smartphone here for your $399.99.

As a reminder, the device includes a beautiful 5.7-inch display of 1440 x 2560 resolution, Qualcomm's Snapdragon 808 and 3 GB of RAM. A device of very few flaws, it fared well

in our review

, which you can check out here. Owners seem to enjoy the Moto X Pure Edition just as much, with an average user rating of 9.3/10

If you'd like to grab the 64-gig edition for $100 less than usual, head on over to the page on Best Buy at the source.


Moto X Pure Edition in pictures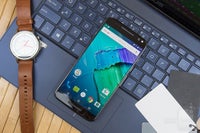 source: Best Buy via Android Authority