Deal: Samsung Galaxy S7 Dual SIM priced at just $529.99 on eBay
6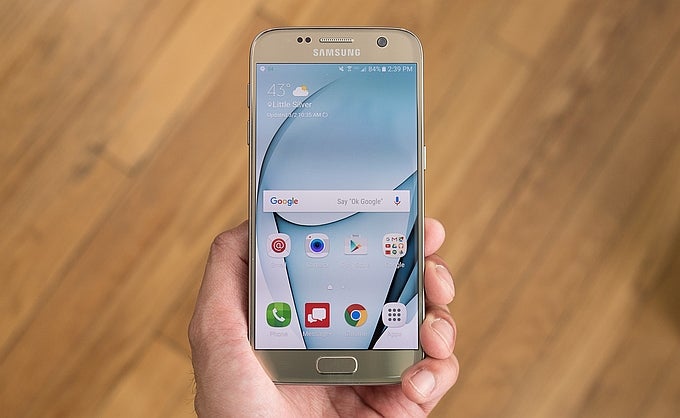 Newegg, the popular electronics retailer, is selling the 32GB Samsung Galaxy S7 Dual SIM on eBay for $529.99. The seller offers the handset in either Black, White, or Gold.
The
Samsung Galaxy S7
is definitely one the best smartphones currently available on the market, but all that high-end technology doesn't come cheap. In the US, an unlocked Galaxy S7 is priced at above the $600 mark, a price that's a bit prohibitive for some. Fortunately, we've seen Samsung Galaxy S7 deals rearing their heads on eBay from time to time, and today, we've spotted another interesting offer, this time for the unlocked Samsung Galaxy S7 Dual SIM.
As the name suggests, compared to the regular Samsung Galaxy S7, the Dual SIM version offers the ability to insert a secondary SIM instead of a microSD card. Unfortunately, using a second SIM means that you're giving up on the expandable storage, but this is a worthy compromise for those who want to use two separate numbers on their Galaxy S7.
Otherwise, the Galaxy S7 Dual SIM comes with the same design and the same hardware as the international variant of the Galaxy S7. The raw specs include a 5.1-inch Super AMOLED display running at 1440 by 2560 pixels, a Samsung Exynos 8890 chipset paired with 4GB of RAM, 32GB of integrated storage space, a 12MP primary camera with OIS, an aperture of f/1.7 and a pixel size of 1.4µm, and a 3000mAh battery with Quick Charge 2.0 and wireless charging capabilities.
On the software side, the Galaxy S7 runs Android 6.0 Marshmallow overlaid with Samsung's TouchWiz UX. For a much closer look at Samsung's current-gen flagship smartphone, make sure to read our detailed
Samsung Galaxy S7 review
.
Note that Newegg is selling an unlocked GSM version of the handset, meaning that Sprint and Verizon subscribers should look elsewhere. In theory, the phone should work just fine with GSM carriers such as AT&T and T-Mobile. Unfortunately, since the eBay listing doesn't mention the LTE bands, you might want to ask for compatibility with a certain carrier's LTE bands before placing a purchase.
Speaking of purchases, the deal will end in four days, and quantities are limited. In other words, if this seems like a good deal to you, then you should probably hurry and take advantage of it.
source:
eBay