Deal: Samsung Galaxy S10+ on sale for just $550 at Woot (refurbished)
1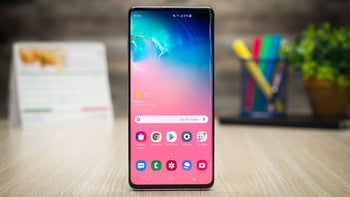 Samsung Galaxy S10+
makes a nice main phone for those who favor Android over iOS. The only issue would be its high price, but if you're willing to sign up for a long-term agreement, you'll probably be able to get one cheaper from one of the major US carriers.
Another option is to simply buy a refurbished unit, which usually sells at half price. In this case, instead of paying $900-$1,000 for a brand-new
Samsung Galaxy S10+
, you can purchase a refurbished unit for just $550 from Woot.
The only problem, apart from the fact that you won't be getting a phone in new condition, is that you won't be able to use with CDMA carriers like Sprint and Verizon. The
Galaxy S10+
sold by Woot is GSM-only, so it will work with AT&T and T-Mobile.
The phone comes with 128GB storage inside and is expected to have a moderate level of wear and tear, including (but not limited) to scratches, dents, and dings. However, the phone should be in full working condition since it's been tested before being put on sale. Also, you get two choose from three colors: Prism Green, Prism Black and Prism White.