Deal: Samsung Active InEar headphones for smartphones cost just $14.50 (52% off) on Amazon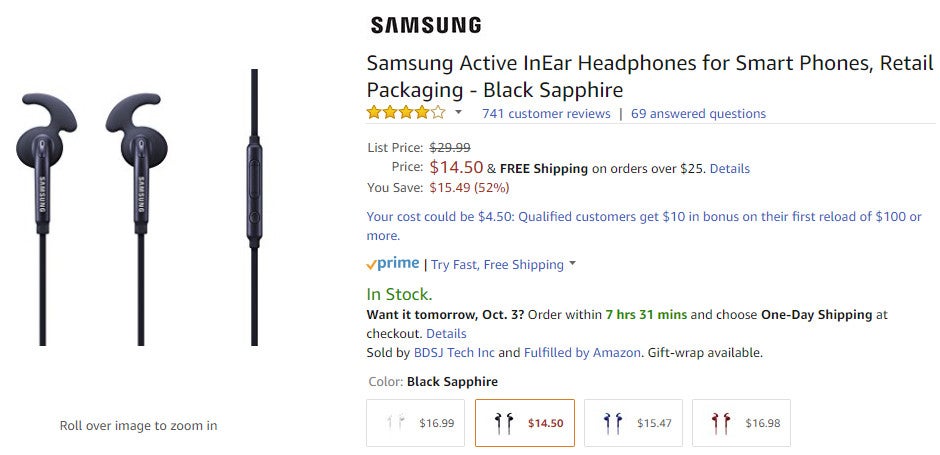 Amazon has
another sale aimed at smartphone users
, but instead of actual handsets, you'll be getting accessories. The Samsung Active InEar headphones have been specially designed for use with smartphones and they're very cheap.
Although they usually sell for $29.99, Amazon is now offering them for just $14.50. The earphones are available in four color options: Black, Blue, Red, and White. Even though off four versions are now on sale, the black ones have the biggest discount – 52%.
The Active InEar headphones feature winged ear gels to improve in-ear stability and offer better sound. The come with in-line remote with volume and send/receive phone control. Samsung included 12mm speaker units to provide users with serious sound.
On top of that, they work with most Android smartphones, not just those released by Samsung. Shipping is free only if you spend at least $25 on Amazon, but even if you don't shipping fees should be ridiculously low.