Crazy deal: Moto Z2 Force down to just $120 at Best Buy (Sprint model)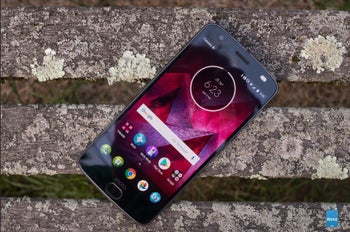 We've seen quite a few
Moto Z2 Force deals
in the last couple of months, but the price of the smartphone rarely dropped under $400. As a matter of fact,
the last time we reported
about a Moto Z2 Force deal, the smartphone was available from Motorola for only $400.
If you're still interested in getting the Moto Z2 Force but couldn't afford any of the previous deals, we've got one that you can't pass. Apparently, the smartphone is now available for purchase for just $120; yes, you heard that right, the
Moto Z2 Force
can be had for just $120 through Best Buy.
The downside, since there's always one with these deals, is that you'll have to immediately activate with Sprint. If you do not want to activate immediately and pay $120 to get the phone, you'll still be able to get the
Moto Z2 Force
, but you'll have to come up with $160 upfront and activate it later.
There's a third option that allows you to get the Moto Z2 Force for $5/month for 24 months with Sprint Monthly Installments, but that's only if you can't afford the outright price.