Moto Z2 Force costs just $400 at Motorola but has a ridiculous price at Verizon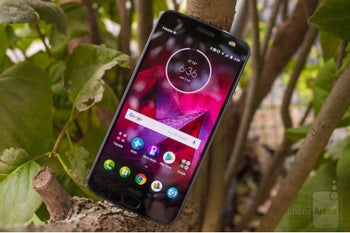 Released on August 10, 2017, the
Motorola Moto Z2 Force
is now a bit over 1 year old. It makes sense, then, for the smartphone to be often offered at discounted prices. The latest Moto Z2 Force deal comes from Motorola itself, which is currently asking $400 for all variants of the handset (Verizon, AT&T, T-Mobile, Sprint, US Cellular). Echoing a
similar deal
that was available for a limited time at the end of July, this new promotional offer takes $320 off the regular price of the Z2 Force. Motorola says the deal is available until September 8, so interested customers have plenty of time to take advantage of it.
Meanwhile, Verizon Wireless seems to believe customers are still willing to buy the Moto Z2 Force at its full price. The largest US carrier is charging $756 for the device, or $31.5 per month over 24 months. We think this is a ridiculous price - not just because you can get the Z2 Force for nearly half that amount at Motorola, but also because Verizon is now also selling the brand new
Moto Z3
, which only costs $480.
Granted, the
Moto Z3 is not a Force Edition handset
, so it does not come with a shatter-proof screen. But the Z3 has a modern design - thanks to a 6-inch, 1080 x 2160 pixels display with an 18:9 aspect ratio - while packing the same Qualcomm Snapdragon 835 processor, the same amount of RAM (4 GB) and the same amount of storage space (64 GB) offered by the Z2 Force. What's more, the
Moto Z3 is upgradeable to 5G
and will almost certainly receive major software updates at least until 2020.
All in all, in case you're not impressed by the
Moto Z3
and you're thinking of buying a Moto Z2 Force, getting the phone via Verizon doesn't make any sense as long as the carrier continues to ask over $700 for it.