Deal: Save 50% on Bose's SoundSport in-ear headphones at Walmart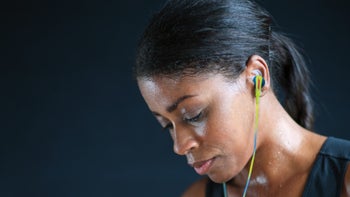 The
Bose SoundSport
in-ear headphones are the perfect companion for those who like to do jogging on a regular basis, as well as active people in general. They usually cost $100, a good price for a pair of Bose earphones, but they make an even better deal when you get them for half off.
Walmart is running a deal on the Bose SoundSport in-ear headphones, so if you're in the market for a pair of cheap earphones, you should definitely check the US retailer's offer. As the title says, you'll be able to buy them for just $50 since a 50% discount is now active on the retailer's website.
You might have a problem if you want a non-traditional color like red or green, as Walmart only has them available in black. The good news is we got you covered if you don't want to buy Bose's SoundSport earphones in black.
Bose is running a similar promotion on its online store, but you get to choose from three color options: green, black and red. Unfortunately, since they are priced at $49.95, you won't be getting free 2-day shipping from Bose.
According to Bose, the deal on its website will only be available for one day, but Walmart doesn't say anything about that. Either way, if you really want them, you should probably place your order right away.
Check out the deal at Walmart