Deal: Apple iPad mini 5 deal gets you $70 off a new model
1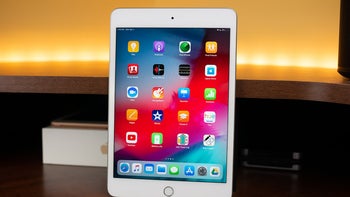 The iPad mini series is great for mobility, it's smaller than a regular tablet and slightly larger than the biggest smartphone. The iPad mini tablets were so loved by Apple fans that the Cupertino-based company had to bring back the lineup by popular demand.
One of the most recent tablets launched by Apple, the
iPad mini 5
is a great device, and the reasons we think it's such a good tablet are detailed in our
full review
. As expected, the iPad mini 5 isn't as cheap as an Android tablet with almost similar specs.
Still, you can pay less than $400 if you know where to look. If you're determined to purchase the Apple iPad mini 5, the lowest price you can find one is $330. The same price is now available at
Rakuten
, but only if you have an account, which if free and takes a few minutes to create.
Also, to benefit from the $70 discount, you'll have to use the coupon code
SAVE15
during checkout. You'll notice that the listing price is $390, but with a 15% discount, the price will drop to just $330.