Deal: Apple 12.9-inch iPad Pro is up to $480 off at B&H (multiple models)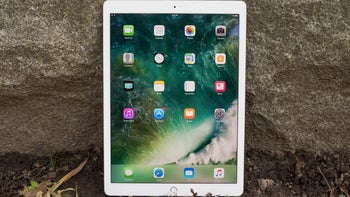 The 2017 iPad Pro models are getting fairly high discounts at B&H, but, as you might have already guessed it, the most expensive variants receive the biggest decrease in price. Now, if you head to B&H's site thinking that you'll be spending no more than $500, you'll be quite disappointed.
The cheapest
Apple 12.9-inch iPad Pro
that you can get from B&H during this sale, the 12.9-inch iPad Pro 256GB (Wi-Fi+LTE) can be had for no less than $680. However, if not discounted, the same iPad Pro model would otherwise cost $1,080, so this is actually a fairly good deal.
On the other hand, the Apple 12.9-inch iPad Pro 512GB (Wi-Fi+LTE) gets a whopping $480 discount, which brings its price downs to $780. Thankfully, you get to choose between multiple colors and you even have some financing options at your disposal if you can afford the upfront price.
One thing that's worth mentioning is that the Apple 12.9-inch iPad Pro 64GB (Wi-Fi+LTE) costs more than the 256GB and 512GB models, another reason why you want to take advantage of B&H's promotion.