Deal: Pay less than $80 for these Apple Beats on-ear headphones at Amazon
0
We may earn a commission if you make a purchase from the links on this page.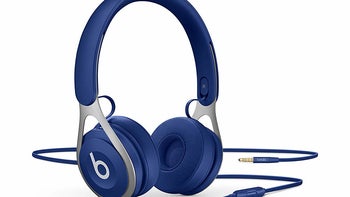 Headphones can be expensive consumables, but they don't need to be if you're not spending too much on a pair. Let's face it, no matter how careful you're going to be with your headphones, there comes a time when they simply break and you need to replace them.
The Beats EP are positioned in the mid-low range category when it comes to prices. Usually, you can buy a pair for around $130, but there are times when you can find them much cheaper.
For a limited time, Amazon has them on sale for nearly 40% off, but in order to benefit from the $50 discount, you'll have to choose the blue model. The black, red, and white versions are on sale for less than $100 as well, but their prices are nowhere near the blue ones.
Keep in mind that these are on-ear wired headphones, which don't include Apple's
W1 audio chip
. On the bright side, you don't have to worry about battery life and recharging them on a daily basis if you're a heavy listener.