Deal: Grab a 5,000mAh power bank for only $8, free shipping included!
3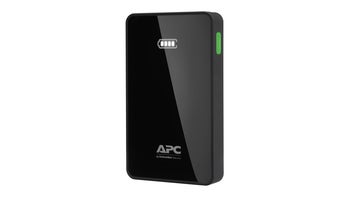 | Product | Condition | Location | Price |
| --- | --- | --- | --- |
| APC 5,000mAh power bank | New | B&H Photo Video | $7.99 |
Winter's almost here. To avoid getting stuck in the snow with a dead phone, it's always a good idea to carry a power bank or two. If you're looking for something super affordable, we've found the right deal for you!
B&H is selling a brand-new APC 5,000 mAh power pack at a big discount. Instead of $39.99, you pay only $7.99. Free shipping is also included. If you want to take advantage of the promotion, click the "buy here" link and make sure to click on the 80% off coupon above the "add to cart" button.
How much is 5,000 mAh good for? Well, with today's flagships, we have around 3,000 — 3,200 mAh batteries inside the phone. So, this power bank should do good for an extra full charge and then some to spare, essentially adding a day to your phone usage!