Amazfit Bip smartwatch with 30-day battery life is on sale for killer prices at Amazon
We may earn a commission if you make a purchase from the links on this page.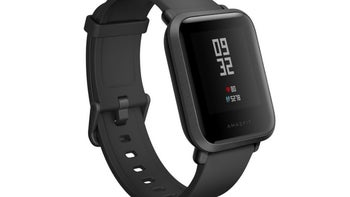 It's true that big names like Samsung and Apple are getting all the headlines when they launch a new smartwatch, but there are many alternatives for their products available on the market. Of course, it's just a matter of tastes and needs.
The Amazfit Bip is a smartwatch that promises 30-day of battery life on a 2.5-hours charge, which is quite stunning considering that most smartwatches barely offer two days of battery life. The wearable device was originally launched in the United States for $100, a very low price compared with similar products coming from more prominent companies.
Moreover, the Amazfit Bip comes with heart rate monitor and built-in GPS, which means that it can easily track your steps taken in real-time, as well as distance traveled, calories burned, and quality of sleep.
It supports notifications for emails, SMS messages, and incoming phone calls, but it cal also alert you about messages your receive on Facebook, Twitter, WhatsApp, LinkedIn, Snap, Slack, weather forecasts and other mobile apps.
To make things even more appealing, Amazfit offers a 30-day refund policy, and 12-month new replacement warranty. If such a product interests you, then look no further as Amazon offers the Amazfit Bip for 20% off, an amazing deal for a smartwatch that can do all those things.