Dead Trigger for Android is now free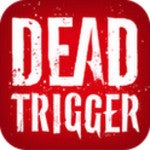 The first person zombie shooter was just updated to add a plethora of additional weapon choices for the discerning zombie slayer such as the chain saw, lewis machine gun, marine engine with blades (of course), and the American west rifle. Additionally, there is a new gadget called the Head-Flator X100 that inflates zombie heads to "XXXL sizes", as well as, new zombies and environments. Finally, it now includes an entirely new mode called Survival Area that lets you take on horde after horde.
The best news of all about this update is that
MADFINGER Games has now made Dead Trigger for Android free
. The game does feature in-app purchases, so you might still be tempted to spend a couple of bucks to up your survival chances.