Days after Firefox OS launch, it has a music store courtesy of 7digital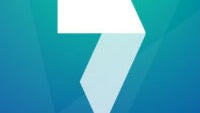 A couple days ago, Firefox OS launched its
first consumer devices
in Spain. There wasn't a whole lot to talk about on launch day, but more interesting things are popping up around the platform. The good news for today is that Firefox OS has its first music store courtesy of 7digital. 7digital has always been a service that wanted to be on as many platforms as possible, and is one of the few to have native apps for Android, iOS, Windows Phone and BlackBerry.
Firefox OS of course doesn't necessarily have "native" apps, but instead has gone for the webOS model of HTML5 apps instead. 7digital has optimized its service for Firefox, fully localized for Europe and North America, and released its app into the Firefox Marketplace. The service offers 25 million tracks, but there is no all-you-can-eat option. You have to purchase tracks or albums individually, and they will be stored in your "cloud locker". The good thing is that the service is DRM-free, so you can access your music on as many devices as you want.
It's still a long road to relevance for Firefox OS, but developer support always goes a long way to traveling that road.