Cyanogen-based Yu Yureka sold out in seconds
13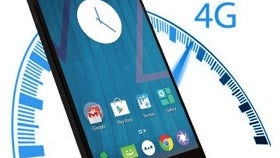 Last month, Micromax introduced
the Yu Yureka
, the first Indian-made smartphone to be based on Cyanogen OS. The handset was properly released today, and - surprisingly or not - it went out of stock in just 3 seconds. While it's true that only 10,000 units were made available, the handset's instant success is still impressive.
Dubbed "the Zeus of phones" by Micromax, the Yureka is the very first product included in the Yu brand, which was created specifically for Cyanogen handsets. The Yureka costs $145 (8,999 INR), while offering rather impressive features for that kind of money: an octa-core Snapdragon 615 processor, 5.5-inch 720p display, 5 MP front-facing camera, 13 MP rear camera, and 2 GB of RAM. The smartphone even has LTE connectivity, and 16 GB of expandable internal memory.
The next batch of Yu Yureka smartphones will be made available on January 22, exclusively via Amazon India. If the handset will go out of stock in seconds again, we could say that India now has its own Xiaomi (as you may know, Xiaomi is famous for its flash sales, usually selling tens of thousands of smartphones in mere minutes).