Could this be the first official image of the Oppo Find 7 flagship? No, it's the Oppo R829
13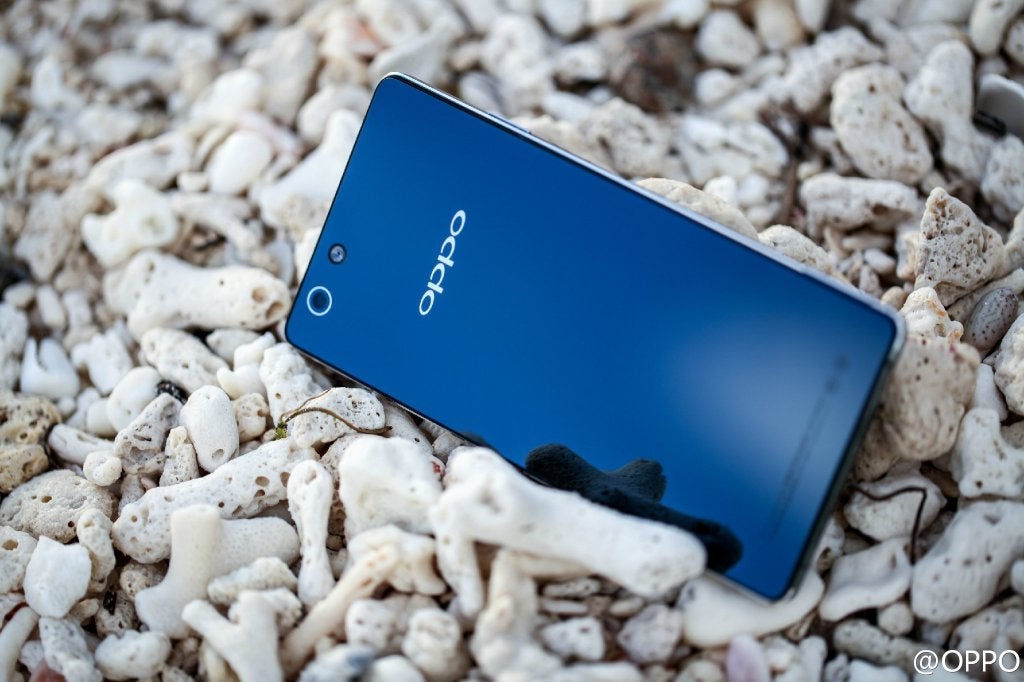 UPDATE:
Turns out our gut feeling that something's off with this phone was spot on. According to Oppo Ambassador Kedros Ng, this is actually the Oppo R829 -- something of a mini version of the Find 5. The Oppo R829 is said to have a 4.5-inch 720p display, is powered by a Snapdragon 600 and 2GB of RAM, has an 8MP camera and will carry a price tag of about ¥2000 (about $330). Unfortunately, we're also told that the R829 is aimed at the Chinese market only, with no plans for an international distribution.
An official image of an unknown Oppo device has been posted on the company's official Weibo (Chinese Twitter-equivalent) profile, spurring speculation all over the web that we may have just gotten our first glimpse of the successor to the
Oppo Find 5
– the Find 7.
Looking at the image, we're actually a little bit split. This alleged Find 7, while sporting a nice, minimalistic look feels a tad less impressive than the Find 5 when it first came out, though we can't say too much based on a single picture from an angle like this.
Oppo does note that this new "classic" has a holographic finish on the back, and is "coming soon". How soon that might be remains to be seen, but we do see what Oppo meant with classic – for example, there is no extravagant swivel camera à la
Oppo N1
, but rather an iPhone 5s-like arrangement of the module and LED flash. Lastly, and this one is a tad less noticeable, but it does appear that the phone has a metal frame hugging its profile, leading us to believe that this indeed is a high-end device.
We could go ahead and give you scoopful of rumored specs and launch dates around the Find 7, though these have either turned wildly inaccurate, or simply seem based on a load of smoke with no actual basis in fact. Regardless, knowing Oppo's style, we'd venture an educated guess that the Find 7 will be, in all respects, just as impressive as the Find 5 was on the inside.
source:
Weibo