Comcast beats Apple to it, announces its own TV streaming service
2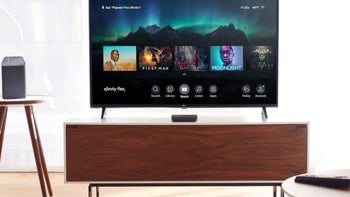 Comcast beats Apple to it and announces its own TV streaming, the Xfinity Flex.
Although Apple's TV service isn't official yet
, the latest report claims it will work just like Comcast's when it comes to content.
However, Comcast's Xfinity Flex is available to Internet-only customers and for an extra monthly fee. The service promises to provide customers with an easy way to use their TV and voice control to manage all their connected devices in their home. Basically, if you're an Xfinity Internet customer, starting next week, the Xfinity Flex service will be available to you in a package that contains an Internet-connect, 4K HDR streaming TV device.
Along to the streaming TV device, the retail box will also include a voice remote, one integrated guide for accessing popular streaming video and music choices (Netflix, Amazon Prime Video, HBO, Showtime, Pandora, iHeartRadio), along with Comcast's home Wi-Fi, mobile, security, and automation services.
The price is $5 per month and the subscription will give you access to more than 10,000 videos (TV shows and movies), as well as live TV from ESPN3, Xumo, Pluto, Tubi TV, Cheddar, and YouTube.
On top of that,
Comcast said
that all Xfinity Flex customers will be able to upgrade to the full Xfinity X1 cable service directly from the guide, to get access to hundreds of live channels, tens of thousands of on-demand titles, and a cloud DVR.
Keep in mind that if you're an Xfinity Internet-only customer, you will have to pay the $5/month for the Xfinity Flex on top of what you're already paying for your existing Internet plan.