Apple TV service to be announced on March 25, but it's not what you think
8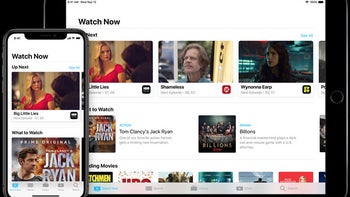 If you're an avid consumer of Apple news, you're most likely aware that the Cupertino giant is preparing for
several announcements next week
. The next major Apple event will take place on March 25, and from what we've been able to learn, a handful of new products will be revealed next week.
Besides the
iPad Air (2019)
and
iPad Mini (2019)
that were unveiled earlier this week, Apple plans to introduce a subscription-based news service, a TV service, and the rumored AirPower wireless charging pad.
We've been reporting about Apple's TV service before, but we now have more concrete information about what's in store for those interested (us included!). The
last report about Apple's TV service
claimed the company is still negotiating partnerships with Pay-TV programmers like HBO, Showtime, and Starz, and that Apple won't offer any original shows at launch.
Now
Recode
has more information that sheds light on what Apple's TV service is all about and how is the company not trying to compete in video streaming space. Yes, it looks like Apple won't actually offer a subscription-based TV service, but more like a hub from where other companies could advertise and sell such services.
Not a subscription-based service
Apple has no intention to compete with TV service providers like Disney, Hulu, and Netflix. What the Cupertino-based company will do is help these video streaming providers and help them sell their subscriptions while taking a small percentage of each of those. Although the report mentions that Apple may eventually start selling its shows through the TV service, the original content definitely won't be the main product the service will offer to customers.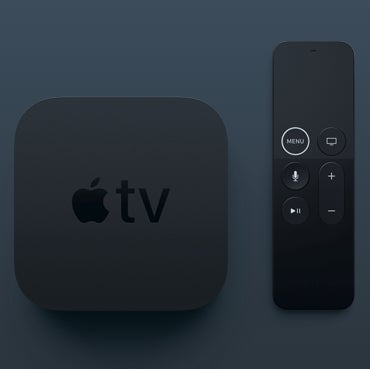 It's true that Apple has been helping companies to sell their subscription-based services for a very long time, so what changed that made Apple announce its own TV service that basically does the same thing?
Apparently, the company wants to group most of these subscription-based services under a single roof, which is it will build a new storefront that offers content to those using Apple TV boxes or other Apple hardware.
To appeal to customers, Apple may also plan various promotions that will offer bundles of HBO, Showtime, and Starz at prices lower than one would pay if bought separately. This is just an example, but Apple may be readying even more deal when its TV service launches.
No innovation, just another source of income
If the information coming from sources familiar with Apple plans proves to be accurate, it will probably give ammunition to those claiming the company has stopped innovating a long time ago.
The Apple TV service is just a more polished version of something that the company already offers to those using its products. One could say that the Apple TV service has been specially designed for consumers who are using the company's hardware but in a way that will allow Apple to gain some extra money every time a subscription is sold.
It makes perfect sense for Apple to find sources of revenue other than just those from selling iPhones and iPads, and taking a cut from subscription-based services is a great source of income. Of course, this isn't an original approach, Apple is just one of the many companies that act as a "middleware" between its customers and providers of subscription-based services. PlayStation, Microsoft and Electronic Arts have turned to this method of gaining revenues and offer "games as a service," even though only a small percentage of their portfolios contain original content.
With an install base of 1.4 billion users, it's unlikely that Apple's upcoming TV service will be anything but a major success; at least financially. As far as availability goes, rumor has it that Apple TV service will be launched this fall, but we will definitely get a more precise date on Monday, so stick around for more on the matter.