Circa news may get a second life with original reporting and video
2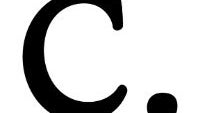 Circa was one of the better news aggregation apps around for a while, but unfortunately, that is a very competitive market and the app couldn't sustain itself. However, it looks like
Circa
is getting a second chance with a new owner and a new business plan that includes original reporting and video news.
The Sinclair Broadcast Group, which runs a number of local news stations across the country, has purchased Circa's intellectual property and technology for $800,000, and is working on the relaunch. The plan is to hire about 70 journalists to go along with former Washington Times executive, John Solomon, who has already been brought on to run the show. In addition to the original reporting, the new Circa will also offer video provided by Sinclair's various stations.
Rob Weisbord, the vice president and chief operating officer of Sinclair's Digital Group, said he was interested with the "follow me" feature that allowed for content curation by the end user. Solomon noted the new Circa will offer an "irreverent tone" and "user-generated content and letting readers make up their own minds about stories" because he claims that is what appeals to younger audiences.
No word yet on when we can expect the new Circa or apps, but it sounds interesting.