Circa 3.0 reorganizes its news app to give you the most relevant stories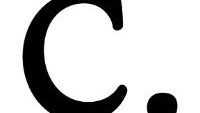 If you haven't tried it out, Circa is one of the best news apps around. What makes Circa different from others is that the stories are curated by humans, and the articles are written by humans using many different sources, quotes, photos, and graphics. But, it has just been updated to version 3.0, which reorganizes how those stories are presented to you.
The way stories are written has stayed the same, but now the app is organized with two new views - the Daily Brief and the Wire. The Daily Brief is what it sounds like - the most important stories of the day, delivered to you when you want, and tailored to your interests - and, it comes as part of the Wire. The Wire is the personalized section of Circa, so the Daily Brief there will be filtered based on your interests; and, beyond that, the Wire will be where you find the updates to stories that you are following. Story updates are another brilliant feature of Circa. Rather than reading multiple articles on a single topic, all of the relevant information is updated into the single canonical story for a topic.
Of course, this kind of personalization requires the ability to customize the topics you care about, so that has been added in the new update. The Daily Brief will be filtered, as will the main feed, which shows you all the latest news. You can even customize what topics trigger alerts and notifications from the app. Lastly, the app has added a search option, so you can easily find any story you want.
The new version of Circa is available now for Android and iOS.