China really concerned about the NSA spying on Huawei
41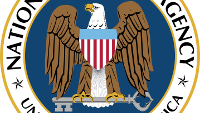 Yesterday, we told you that a recent report has revealed that
the NSA has been spying on the servers of Huawei
, one of the largest Chinese smartphone manufacturers, for a really long time. According to the report, the NSA has allegedly obtained sensitive data and monitored the communications between various high-ranking Huawei officials.
Just as it was expected, the information in this report also made it to the Chinese Ministry of Foreign Affairs. A representative with the institution, Hong Lei, today stated that China is "extremely concerned" about the intelligence scandal and requires an official explanation from the White House and the NSA in particular.
"China has already lodged many complaints with the United States about this. We demand that the United States makes a clear explanation and stop such acts,"
Hong Lei also said.
"Recently, the international media has put out a lot of reports about the eavesdropping, surveillance and stealing of secrets by the United States of other countries, including China."
Allegedly, the NSA was trying to snoop on China's political elite, such as the ex-President Hu Jintao and various former and current Chinese ministers.
source:
Reuters