Report: NSA spied on Huawei
28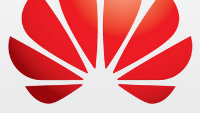 According to a report released on Sunday, the NSA has been spying on Chinese manufacturer Huawei and has even been able to obtain source code for individual Huawei branded products. Documents that are in the possession of whistle blower Edward Snowden, reveal that the NSA initiative, code named "Shotgiant," began in 2009. That is years before Huawei worked itself up to its current position as the third largest smartphone manufacturer on the planet. It also is the second largest manufacturer of networking equipment. Huawei's networking equipment connects about a third of the world's population.
The NSA was able to get its hands on corporate email written by Huawei Chairwoman Sun Yafang and CEO Ren Zhengfei back in January 2009, which helped the agency learn confidential information. Earlier reports claimed that the NSA was looking for connections between Huawei and the Chinese People's Liberation Army. But with Huawei's networking equipment and phones used in many other countries, the agency has been able to spy on other nations using Huawei built networks and handsets. The NSA also was able to infiltrate Huawei's servers located in a sealed headquarters in Shenzhen. This report added that if given the word to do so by the president, the NSA was prepared to wage "offensive cyber operations".
"If the actions in the report are true, Huawei condemns such activities that invaded and infiltrated into our internal corporate network and monitored our communications."
-John Suffolk, global cyber security officer, Huawei
An NSA analyst noted back in 2010 that "If we can determine the company's plans and intentions, we hope that this will lead us back to the plans and intentions" of the Chinese government. In the states, the U.S. government has blocked companies from using Huawei produced networking equipment, although its phones can be sold in the states.
source:
Reuters