Check out this $30,000 white iPhone from Gresso
12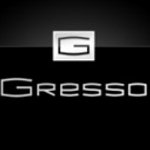 There are plenty of jewel-laden phones in the world and Gresso just pulled the covers off of a new one in the form of a white Apple iPhone 4 that will burn a hole in your pocket to the tune of $30,000.
The company Gresso has a number of jeweled phones in their stable. This latest one is right up there at the top of the list. They call this the "iPhone 4 Lady Blanche Diamonds."
On the back of the phone you will see three independent Swiss clockworks that show the time for New York, Moscow and Paris. The dials themselves are decorated with Swarovski crystals. However, it is the diamonds that make this iPhone 4 modification so expensive.
Each of these iPhone 4 units is handmade and takes several hundred hours of labor intensive processes. Although this may be expensive, there is definitely going to be some people out there who will just not be able to resist the shiny bling illuminating from the device. Tell us what you think in the comments below.
source:
Gresso
via
Pocket-lint