Check out the first Sony Mobile Phone Photography Awards winners
8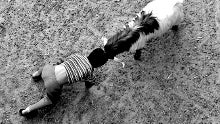 The annual Sony World Photography Awards 2015 has a mobile photography category this year for the first time, and the competition just wrapped up. Over 96,000 entries in 10 categories have been sifted through, and the winners, as well as the runner-ups were just announced.
The
Sony Mobile Phone Awards had 20 finalists
, but gave three images their blessing, out of more than 10,000 pic submissions, so the ones you see below are the cream of the crop in mobile photography, at least per the distinguished set of judges that are overseeing the competition.
That trio of winners of the Mobile Phone competitions will each be getting the latest professional Sony cameras, alongside with Xperia smartphones, while their work below will be showcased at Somerset House in London - a part of the 2015 Sony World Photography Awards exhibition that will run there from 24 April to 10 May. Do you like what you see?