See the 20 amazing photo finalists for Sony's Mobile Phone Awards
11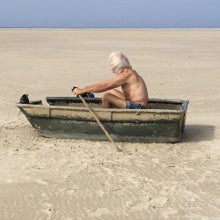 The Sony World Photo awards are a great place to catch up with some of the best photos of the year, and for the first time this year, Sony will have a special award for images captured on phones: the Sony Mobile Phone Awards.
The authoritative jury has picked the 20 finalists and among them are some truly fantastic and thought-provoking images.
The selection has narrowed it down to just 20 from more than 10,000 submitted images, and you can still cast your vote for your favorite (at the source link below).
With no further ado, here are the 20 shortlisted images. Which one do you like best?
source:
Sony World Photo awards