Canadian government won't step in to fix BlackBerry
10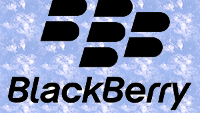 Canadian Minister of Industry James Moore understands that times are tough for Canada's BlackBerry. But Moore says that it will be up to the troubled handset manufacturer to turn things around. Pinning high hopes on the company's new BlackBerry 10 phones, the handsets have not generated the kind of sales that CEO Thorsten Heins was looking for and
BlackBerry's board is now exploring all possibilities
including a sale of the company, or even the idea of taking the company private. Going with the latter plan would allow BlackBerry more time to turn things around, unencumbered by the demands of Wall Street to beat earnings estimates each quarter.
Since BlackBerry employs a large number of Canadians, you might expect that Canada's government would hate to see the number of unemployed Canadians grow sharply. But Moore was adamant about where the responsibility to turn BlackBerry around lies, saying that "
it's for them (BlackBerry) to engage the market and provide devices and services, platforms, content that the market will receive well
." The country's industry minister had the understatement of the year when he said that the OEM was having a "
hard time
" with the BlackBerry 10 line.
BlackBerry's largest stockholder, Prem Watsa, announced his resignation from the BlackBerry board on August 12th which means that he could be involved in a plan to save the company. So far, there have been three BlackBerry 10 handsets released including the all-touch
BlackBerry Z10
, the QWERTY equipped
BlackBerry Q10
and the so called entry-level
BlackBerry Q5
. While it has not yet been introduced, leaked photos have appeared of the
BlackBerry Aristo
Z30/A10, expected to be released in November. This will be the first 'Berry to offer a 5 inch screen and while CEO Heins said that he is excited about the device, it will face some heavy duty competition from phones like the
Samsung Galaxy S4
,
HTC One
,
Sony Xperia Z
,
Nokia Lumia 1020
, the
Apple iPhone 5S
and the
LG G2
.
At one time synonymous with the term smartphone, BlackBerry lost its way once the touchscreen
Apple iPhone
was introduced in 2007.
BlackBerry's management at the time was cocky and in denial
, leading to a downward spiral from which it has never recovered.
"This is a Canadian company with a long track record of stirring up innovation and important changes in the products we all use. They employ a great number of Canadians. It's been a source of Canadian pride and we hope that they do well. I know that they're facing their challenges and they're adjusting their firm internally in the way that best suits their interests. And all I can say is, we wish them well, and we're keeping a close eye on the situation."
-James Moore, Canadian Minister of Industry
source:
Bloomberg