BlackBerry board thinking about taking the company private
9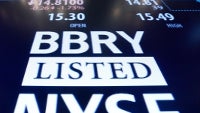 Several sources with knowledge of the situation say that Canadian manufacturer BlackBerry is considering
going private
. By doing this, BlackBerry would buy the time needed to turn the company around without the pressure of having to report ever increasing earnings for Wall Street analysts and investors. Without that pressure on the company, CEO Thorsten Heins can take whatever steps are required to make the company viable for the long term, not just for the next quarter.
On Thursday, one of the sources close to the board's thinking said that there has been a change of tone, although the board has not even started the process of going private. To do so would require the company to purchase all outstanding shares of the company at a premium in order to persuade investors to part with the stock. The shares are currently trading at $9.23, well off the $15 area where they traded earlier this year in anticipation of the launch of the new BlackBerry 10 phones.
At its peak in 2008, the company was worth
$84 billion
. The value of BlackBerry's outstanding shares now totals $4.8 billion, a decline that started when
past management moved slowly on the touchscreen era
, believing the Apple iPhone to be a fad. Just last month, CEO Heins said that the company was on the right track, but needed more time, something investors don't like to hear.
To go private would require financing that BlackBerry probably coud not get on favorable terms. Heins could decide to sell parts of the company, including its patent portfolio or services business, or he could try to find a buyer for all of BlackBerry. Earlier this year there was speculation that Chinese tech company Lenovo was interested in buying BlackBerry, but
Lenovo later backed away from comments made by CFO Wong Wai Ming
, saying that they were taken out of context.
source:
Reuters