Hobbs & Shaw get featured in one of the best mobile car racing games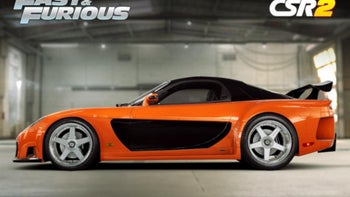 Zynga has just announced it has partnered with Universal Games and Digital Platforms to bring characters from the Fast & Furious Presents: Hobbs & Shaw film, including Luke Hobbs, Deckard Shaw and MI:6 agent Hattie Shaw, to its CSR Racing 2 mobile game.
All characters will appear in the game in a series of special events that will offer players the chance to race incredible cars like the Toyota Supra Aerotop, Nissan Skyline GT-R, Veilside Nissan Fairlady Z, Veilside Mazda RX-7 and more.
But the Hobbs & Shaw integration goes beyond just a handful of races. The collaboration will bring a 75 race ladder event that's split into five phases taking place between June 2019 and October 2019, including Hobbs' Redemption and Hattie's Folly. During these events, players can choose a side between Hobbs or Shaw before racing a variety of new cars.
Last but not least, the final part of the event will unlock exclusive events for the Toyota Supra Aerotop, including a 30 race ladder with an interesting leaderboard. If you haven't yet tried out the game, CSR Racing 2 is now available to download for free on the
App Store
and
Google Play Store
.