CES with its own app to make your life easier during the expo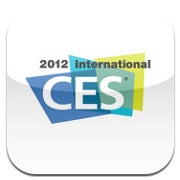 Mainly for those attending the CES expo this year, the Consumer Electronics Association (CEA) — the association that's behind the event — has had an app cooked in order to make their lives easier. The Official 2012 International CES application, as it is called, offers numerous features such as a list of all the exhibitors, a schedule of events, travel and accommodation tips, but its most useful asset for the CES attendee is found with its selection of detailed maps, showing the exact location of each and every booth at the event. Those who have already attended CES in previous years will surely confirm that finding one's way there can be a real pain, having in mind the great number of exhibitors, scattered around the various locations of the expo.
Thankfully, the app is available for both iOS and Android, so if you happen to be going to Vegas, feel free to download it through the links below. As you can see, this offering doesn't hold much value for the casual user who won't be visiting CES, but never fear, that's what PhoneArena is for! Stay tuned for our coverage of the event, as we'll be there, reporting live anything that might be of interest for the phone/tablet aficionado.
iTunes download link
Android Market download link