Brazil gets first crack at dual SIM enabled LG Optimus L5II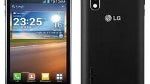 Brazil will be the first stop of a whirlwind global tour that will see the launch internationally of the
LG Optimus L5II
. The device, which was introduced at MWC last month in Barcelona, will soon be released in both
single and dual SIM
models in South and Central America, Europe, Asia, Russia, the Middle East and Africa. The version of the phone coming to Brazil supports dual SIM capabilities.
The LG Optimus L5II offers a 4 inch LCD screen with WVGA resolution, which works out to a pixel density of 233ppi. Under the hood is a single-core 1GHz processor with 512MB of RAM and 4GB of native storage. But fear not! The microSD slot can add 32GB of storage to the phone. Keeping the power running is a 1700mAh battery with a 5MP camera on back. Android 4.1.2 is installed. The phone is offered in Indigo Black, White, Pink and Titan.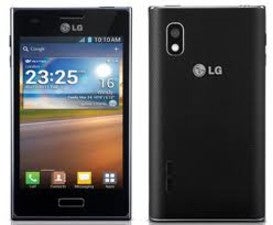 The LG Optimus L5II
LG's Smart LED lighting alerts you to different notifications by flashing various colors around the home button. Speaking of buttons, you can program a Hotkey with Quick Button, setting up your phone to quickly launch the camera, the browser or other applications, with the touch of a button. The LG Optimus L5II also features Quick Memo, which allows you to take a note using
your finger
and then letting you send it off to your friends, family or social networks.
Pricing of the device was not disclosed, but keep in mind that this is obviously a low-end model that will most likely not get any loving from the major U.S. carriers.
source: LG
SEOUL, March 11, 2013 – LG's Optimus L SeriesII family of devices welcomed another member today with the launch of the Optimus L5II. The Dual SIM Optimus L5II will be initially available in Brazil followed by single and Dual SIM models in South and Central America, Europe, Asia, Russia, the Middle East and Africa.

The core design elements of the Optimus L5II includes Seamless Layout crafted to fit comfortably in the hand, sleek and balanced design with Laser Cut Contour, Radiant Rear Design made of premium materials and Smart LED Lighting around the home button with various colors to alert users. LG's Smart LED Lighting alerts the user to missed calls and messages – among other notifications – with various colors. What's more, LG's premium user experience (UX) features get a boost from Android's latest operating system, Jelly Bean 4.1.2, along with a polished user interface, vivid display and long-lasting battery.

New UX enhancements include Quick Button, which enables users to customize the Hotkey to launch various functions such as QuickMemo, camera, internet, music or any other app. Quick Button is a versatile feature that eliminates the need for tapping repetitively through menus. For example, the Quick Button can be programmed so that in camera preview mode, pressing the button captures the photo and activates QuickMemo at the same time so editing and sending images can be performed with less time and effort.

LG made user safety a top priority as part of its enhanced UX and equipped the Optimus L5II with Safety Care. Safety Care provides real-world assistance when it is needed the most, allowing the user to alert pre-selected recipients in urgent situations with three useful functions that include Emergency Call Forwarding, Phone Non-Usage and My Location Notice.

"The Optimus L5II will offer consumers another great option among devices in the premium 3G market," said Dr. Jong-seok Park, president and CEO of LG Electronics Mobile Communications Company. "We believe that the Optimus L5II will prove to be irresistible to people looking for a feature-rich smartphone that complements their unique and individual styles."

The full design story of the L SeriesII with Chul-bae Lee, Vice President and Head of Mobile Communications Design Lab, is available for viewing at http://goo.gl/RvMcM.

Optimus L5II Key Specifications:
• Operating System: Android Jelly Bean 4.1.2
• Processor: 1 GHz Single Core
• Display: 4.0-inch WVGA
• Memory: 4 GB / 512 MB RAM
• Camera: 5.0MP with LED Flash
• Battery: 1,700mAh
• Size: 117.5 x 62.2 x 9.2mm (Single SIM) / 118.4 x 62.2 x 9.2mm (Dual SIM)
• Colors: Indigo Black, White, Pink, Titan