Brain freeze? T-Mobile subscribers get a free Slurpee this Tuesday plus a whole lot more
1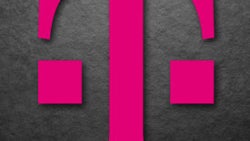 It's that time again. We have the list of giveaways and contest prizes for this coming week's installment of T-Mobile Tuesday. As far as the freebies are concerned, T-Mobile subscribers next Tuesday will receive a coupon for a free small Slurpee from 7-Eleven. And you know what that means if you try to consume it too fast to beat the heat; brain freeze! In addition, Groupon is giving T-Mobile subscribers 50% off local food and drinks (up to $10 off) in the Groupon app.
T-Mobile will also make sure that you get to fill up your tank for $5 less than usual by taking 25 cents off as much as 20 gallons of ethyl from Shell. And with a free three-month subscription to streaming video site IndieFlix, you'll be able to pick from more than 8,000 independent comedies, documentaries, dramas, animations, shorts and classic TV shows. Lastly, soccer fans will appreciate a free 12-month subscription to FC Bayern․tv Plus. Follow the team by listening to live play-by-play streamed over the web during matches. You will also get to see all the goals, match highlights, pre- and post-match interviews streamed in HD.
This coming week, the contest will feature one Grand Prize winner who will score a two-night trip with one guest to Seattle some time next month. The winner will appear as an extra in an upcoming indie film. He or she will also receive a lifetime IndieFlix subscription, and an Apple TV. Wait! There's more. The Grand Prize winner also gets a 55-inch 4K TV, and a check for $2,845 to use for taxes or other purposes at the winner's discretion.
Twenty-Five First Prize winners will receive a lifetime subscription to IndieFlix, and an Apple TV. Three Hundred Second Prize winners will get a one-year subscription to IndieFlix. All together there are 326 contest prizes this coming Tuesday, valued at $31,857. Good Luck!
source: T-Mobile