Both the iPad 5 and iPad mini 2 expected to have improved 8MP cameras
6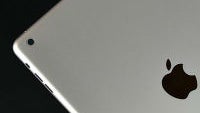 Apple tends to focus heavily on the camera quality and battery life of its iOS devices, likely because the company believes those are the most important features of a smartphone as far as users are concerned. That said, it wouldn't be much of a surprise to see the cameras of the upcoming iPad 5 and iPad mini 2 get upgrades, but there are new predictions on what exactly those improvements could be.
KGI Securities analyst Ming-Chi Kuo is saying that the upgrade should be fairly substantial. The last gen iPad and iPad mini each featured the same camera seen in the iPad 3, which was a 5-megapixel rear camera with an f/2.4 aperture, but Kuo expects the new Apple tablets to have 8-megapixel rear cameras with larger apertures.
Unfortunately, the predictions answer the question of if the upgraded 8MP cameras will be the ones that we saw in the iPhone 5 and iPhone 5c or the improved 8MP camera found in the iPhone 5s. The
iPhone 5s camera
features a larger sensor for better low-light image capture, and is also capable of some pretty cool
slo-mo video
capture.
Of course, we're probably only a couple weeks away from real answers on the matter, assuming Apple really is on track to announce the new tablets in mid-October.