Blind Camera Comparison: you choose which smartphone's camera did best - May edition, part 2
71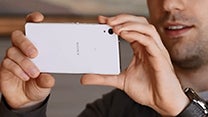 The poll is now closed. Results are below!
Which smartphone has the best camera? Although simple at a glance, this question could be fiendishly difficult to answer with all the factors that have to be weighed in – resolution, sensor size, optics quality, speed, features, and so on. We can, however, determine which smartphone's photos people tend to like (or dislike), and a blind camera comparison is a good method of finding that out.
We picked five of the top smartphones around and snapped several photos with them. Your job, should you wish to participate in our experiment, is to say which phone's photos you find best, judging only by what you see. As usual, we've scaled down the images to a lower resolution – 2400 by 1350 pixels, in this case. All metadata has been stripped off to make it impossible to tell which phones we have used.
Anyway, you may take a look at the photo samples below. Don't forget to use the zoom feature in order to take a closer look at the images. We'll be back next week with the comparison's results.