Samsung Galaxy S5 wins our blind camera comparison, followed by the Xperia Z1 and... Oppo Find 7a
88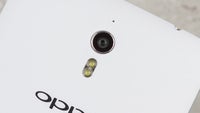 Ha, we bet you didn't see
this
coming. Last week we did another blind camera comparison, asking our readers to vote for the photos they liked best, and to spice things up a bit, we threw in images from two lesser-known handsets – the
Huawei Ascend P7
and the
Oppo Find 7a
. Both of these two well-made Androids come with 13MP cameras which can produce eye-pleasing images, so there was a good chance of seeing one of them finishing in first place.
Neither of the two phones got the top spot, however. Actually, it was the
Samsung Galaxy S5
that won the gold, having collected a third of all votes. The
Sony Xperia Z1
, which was chosen best by a fifth of those who participated, came in second place, followed closely by the Find 7a, which got 19.1% of all votes. Apple's
iPhone 5s
, as good as its photos may have been, got only 11.7% of all votes. Next up we have the Huawei Ascend P7 in fifth place with a score of 7.2%, followed by the HTC One (M8) and the
LG G2
, which got only 4.5% and 3.7% respectively.
But we've not seen the last of Huawei and Oppo yet! Their two flagships are both starring in our upcoming camera comparison, so consider this a teaser.