BlackBerry signs patent licensing deal with Timex; BlackBerry branded smartwatch incoming?
44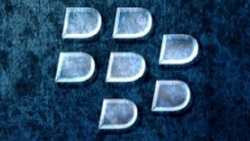 Like Timex used to say about its watches, BlackBerry takes a licking but keeps on ticking. Even after relegating hardware to second place behind software, BlackBerry has a winner with the
BlackBerry KEYone
, and it appears to
have a new phone (code named "Krypton") on the way
. But BlackBerry fans have become more accustomed to news like this. Famed watchmaker Timex has signed a patent licensing agreement with the tech company.
While the contract didn't reveal what product and patents are involved, Timex will be making on-going royalty payments to BlackBerry. The latter points out that it has an IP portfolio consisting of over 40,000 patents. The patents deal with "wireless communications, networking infrastructure, acoustics, messaging, enterprise software, operating systems, virtualization and cybersecurity."
For those hoping for a BlackBerry branded smartwatch, the depth of BlackBerry's IP holdings indicates that the deal with Timex could be for a number of different products. Still, if Timex plans on building such a device, no one is talking directly about it. BlackBerry corporate communications officer Sarah McKinney said that she has nothing to add to the information in the press release.
One clue might be found in the comments made by Jerald Gnuschke, senior director of Intellectual Property Licensing at BlackBerry. In the press release, Gnuschke said that the deal will enable BlackBerry to focus on further opportunities in the
mobile communications
market (emphasis ours). So who knows? Perhaps there is a Timex built BlackBerry smartwatch in the works after all.
"This license agreement with Timex demonstrates the strength of BlackBerry's patent portfolio, and will enable us to focus on further patent licensing opportunities in the mobile communications market."-Jerald Gnuschke, senior director of Intellectual Property Licensing, BlackBerry
source: BlackBerry
Recommended Stories