BlackBerry reports strong gain in Q2 net income, plans to enter health care industry
36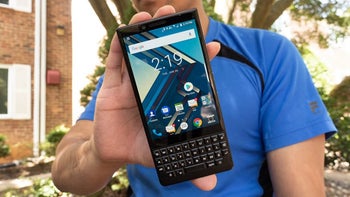 Just because BlackBerry no longer manufacturers smartphones doesn't mean it is no longer connected to the industry. BlackBerry has entered into licensing agreements with companies like TLC, Optiemus Infracom, and BB Merah Putih. The trio, who source software for their BlackBerry branded phones from BlackBerry itself, have kept the brand alive with some nice looking handsets. The
BlackBerry KEY2
features a physical QWERTY keyboard and the BlackBerry Evolve and Evolve Plus carry a near bezel-less display with an aspect ratio of 18:9.
On Friday, BlackBerry reported its earnings for the second quarter of fiscal 2019. For the three months ended in August, the company reported a profit of 4 cents a share excluding certain items. Wall Street was looking for profits of 1 cent a share. Net income rose from $19 million in last year's Q2 to $43 million. While that leap helped send BlackBerry's shares soaring 11.68% to $11.38 on Friday, the firm did state that total revenue declined 13% year-over-year to $210 million.
Part of the problem with the top line came from sales in the company's biggest division, Enterprise software and services revenue. That group grossed $88 million during the three month period, a 3% drop from last year's figures. But that decline was more than offset by a 6% drop in selling and marketing costs, and a 15% drop in costs for R&D.
Besides providing BlackBerry software to phone manufacturers that it licenses, BlackBerry sells software to businesses and government agencies to help them manage a fleet of smartphones. It also sells software to automakers for entertainment systems and to other firms for the Internet of things. CEO John Chen says that the company is going to announce its first step into the health care industry next week at the the BlackBerry Security Summit in New York.