BlackBerry hits number 20 on the top patent winners list for 2013, up from 29
11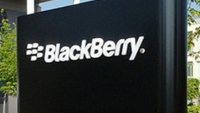 Even though BlackBerry had a horrific 2013, having to
write off close to $3.7 billion in unsold BlackBerry 10 inventory
gathering dust in the warehouse, the Canadian OEM did have a great year in the lab. In the latest rankings based on the number of U.S.patent awards granted, for 2013 BlackBerry moved up 9 spots to number 20. The company was awarded 1334 patents last year.
IBM ran away with the crown last year, as Big Blue was awarded 6809 patents, or more than 18 per day. Samsung finished second with 4675 patents. Other notable names from the mobile world that made the top ten include Sony, which finished fourth with 3098 patents awarded, Microsoft (5th place, 2660 awards), Hon Hai (8th place, 2279 grants), Qualcomm (9th place, 2103 awards) and LG (10th place, 1947 patents granted in 2013).
Among other big names in the mobile world, Google wound up number 11 with 1851 patents granted last year. Apple finished 13th with 1775 patents awarded.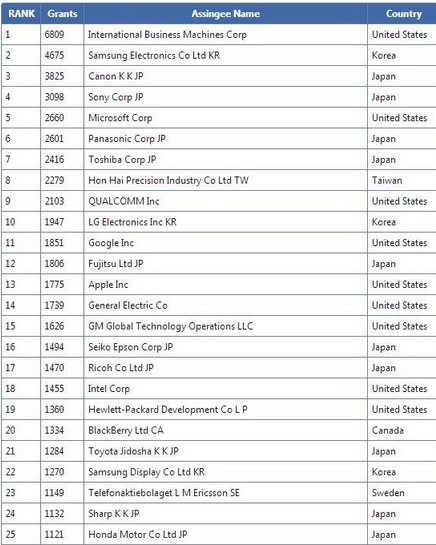 BlackBerry made the top 20 in patent awards in 2013
source:
BlackBerryReview